Baroness Thatcher of Kesteven, 13 October 1925 – 8 April 2013
As a newish Member of Parliament, in July 1999, I was dawdling along the corridors of power, staring at the statues and paintings, when I heard a familiar voice behind me closing in fast and talking away
nine to the dozen, to an entourage. Before I could turn around, I was slightly caught and spun sideways and I saw a swinging handbag. As I straightened myself up annoyed, I heard "Are you alright, dear?" and a concerned Iron Lady peering at me at close quarters, patting my arm. I nodded awestruck and nervously managed to say, "Er, thank you, Ma'am" before she was gone in a flash towards the Lords. I then understood why she left smiling broadly; I had addressed as Her Majesty. I probably had made her day.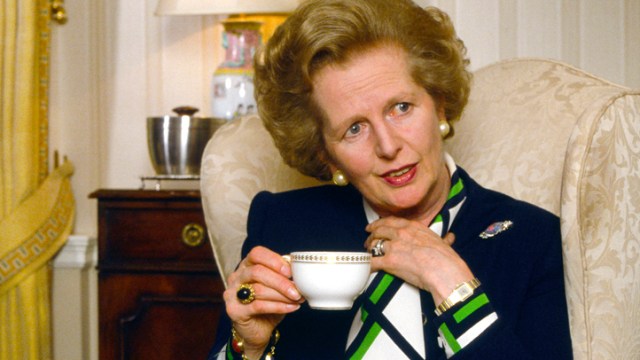 I can still see the auburn coloured, perfectly coiffured hair and immaculate suit bobbing along in the throng, towards the House of Lords.
She was a woman on a mission and prepared to knock anyone out of the way but someone who at times also cared deeply about others.
I wondered what my late father who respected her but was incredibly upset by what she had done to millions of working people in 1980's, would have made of his son's encounter and the fact that I treated her as Royalty?
Today is not the day to sneer and belittle. Today is the day to show respect for the passing of a great former British Prime Minister. Whatever people think; love or hate her, she was a true leader;
charismatic
determined and visionary.