The United Nations have taken decisive action against Gaddafi
It was a welcome birthday present for me, to hear live on the radio the
United Nations' votes
cast in
Resolution 1973
against Colonel Gaddafi to authorise protection for the civilians of Libya. This is a 'No Fly +' resolution since it allows "
all necessary measures
" to protect civilians. That doesn't just mean patrols over Libyan airspace, it also means the NATO strike force has the legal right to stop and destroy artillery and tanks positions around Benghazi and other cities. Rapidly the war can swing back to support the Libyan democrats seeking freedom and justice.
Even if
Gaddafi
steps up the attacks against the citizens of Benghazi and enters the city streets (making it more difficult for the UN air strikes) the logistical lines of support stretching back to Tripoli can be quickly severed, all Gaddafi's aircraft can be forcibly grounded and if needs be, the heavy weaponry can be silenced.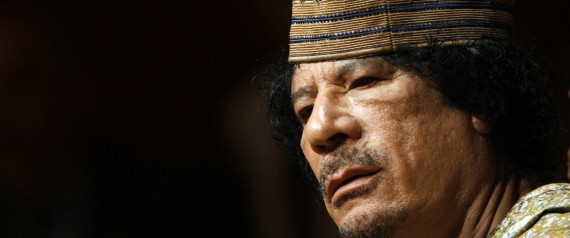 Now Gaddafi's days are numbered. The Rebels can reverse the tide of the war
David Cameron
deserves great credit for his courageous in leading (with France's
President Nicolas Sarkozy
) the international effort to gain legal backing for military action. I will be the first to criticise Cameron when I see fit but without his leadership thousands of Libyans would be killed, injured and tortured by Gaddafi's murderous troops.
Prime Minister, David Cameron has shown impressive leadership to support Libyan rebels
I trust the contingency plans of the past few weeks are well advanced to allow pinpoint attacks to destroy ground installations, military airstrips and the aircraft of the Libyan armed forces within the next 24 to 48 hours. Benghazi just needs to hold out for that amount of time and then the pressure will start to lift on the city.
Gaddafi now has a simple choice; resign and flee the country or the Libyan democrats will be
turning the tide
of the war and with the UN authorised action roll back the advances. If Gaddafi truly wants to protect civilians (as he lamely tries to claim) then he will stand down his troops and allow a peaceful transition to a democracy with free and fair elections.
In the likelihood he will cling to power, his army will be destroyed. Gaddafi's troops should now save themselves and stop the civil war by switching to support the legitimate
National Transitional Council
. Gaddafi's troops are better to do the honourable thing and contact the NTC by flying the rebels flags. Otherwise, the terrible consequences for those around artillery, tanks and aircraft will be a terrible death. I hope that the Gaddafi troops, who are in the main decent men with families, will support the NTC and rapidly reverse the war to enter
Tripoli
and end the murderous, mad rule of Colonel Gaddafi.
Democracy is coming to Libya