Tonight I have issued a press statement regarding the strong belief and growing evidence that my phone was hacked on the instruction of a reporter when I was a Member of Parliament.
This story about phone hacking into the Royal Family, celebrities, politicians (usually Labour or Liberal Democrat) and other people in or around the public eye has been much discussed and gradually more and more information has been disclosed about the dirty tricks used by some journalists and private investigators working for journalists. The
BBC
,
The Guardian
and the
New York Times
have tenaciously pursued the story in the face of vociferous denials and opposition newspapers from the News International stable dismissing the allegations.
The
Timeline
since 2006 shows ever decreasing circles closing in on senior staff at the News of the World who appear to have been aware of the practice of phone hacking. Clearly this is far more than a single "rogue reporter", which was peddled repeatedly by the News of the World. Given the Assistant Editor, Ian Edmundson has been suspended and recently
Andy Coulson
, Director of Communications at Downing Street and former Editor of the News of the World has quit (again), there is going to be a lot more information coming out into the public domain.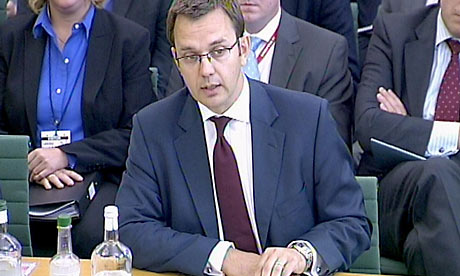 Andy Coulson, former Editor of the News of the World
These criminal practices by journalists and those around them go much further than just the News of the World, in fact, many more newspapers including the Mirror, bought information from
Steve Whittamore
, who was given a two year conditional discharge for breaching the Data Protection Act. Invading someone's privacy on a mass scale can leave to court action. However, the Police have been incredibly slow and disappointingly too cautious in the way they have shied away from thoroughly investigating the widespread abuse. It hasn't helped that several witnesses have refused to co-operate but it is high time now that all victims were informed of how they were abused and what action the police intend to take.
Over the past eighteen months I have been endeavouring to get to the truth of who was attempting to maximise damage on my life back in 2003. In that year, for instance, someone impersonated a police officer in an attempt to try and find out personal information on me. It caused a huge amount of upset and anxiety for my family when first we thought a serious incident had occurred and later when until I checked with the Shropshire Police and the Metropolitan Police we found that no such 'Police Officer' existed. I was then left wondering if someone was going to threaten myself or my family's security and we lived under siege for a while fearing the worst. Likewise, my mobile was acting strangely and clearly someone was finding out private information for which there did not seem to be an explanation. It again caused so much heart ache and stress wondering day in and day out what was going on.
At the time, I assumed that given I had left the Labour Party in December 2001 over my opposition to the
war in Afghanistan
and demand for a
vote in parliament
, political insiders were involved to an obsessive level in trying to discredit me. With hindsight I was under the misapprehension that it was the Labour Party who was behind the subversion.I was angry and upset at the apparent dirty tricks and regularly attacked Labour politically on a range of issues all the time thinking I was being personally undermined by rogue elements within the party. I was wrong. I can now see from the evidence that my anger was misdirected and that the responsibility lay with a small, ugly part of the media.
My solicitor, Mark Lewis of Taylor Hampton Solicitors has prepared the following statement:-
Today Paul Marsden, former Labour MP confirmed that he has initiated legal action against a reporter and the Mirror Group following receipt of information and evidence.
Mr Marsden said, "I can confirm that I have instructed my Solicitor (Mark Lewis) to write to the Mirror regarding private stories which appeared in that paper. I have strong reasons to believe that I was the victim of unlawful hacking by a reporter who subsequently moved to the News of the World, under Andy Coulson.
"I understand that the reporter was suspended last year in respect of hacking carried out for that paper last year.
"It would not be appropriate to make detailed comments while sensitive enquiries are being made of the phone company O2.
Contact Mr Mark Lewis, at Taylor Hampton Solicitors"
We are accumulating information and evidence steadily that will allow court action against individuals. When I can say more, I will.