It does feel a little like the heady days of May 1997 with a new energetic Prime Minister full of bright ideas and popularity ratings rising like the space shuttle on take off. This time it is a Conservative Prime Minister, but his decision to bring in
Frank Field as 'Poverty Czar
' and Will Hutton on a 'fair pay review' for the civil service demonstrates that he is reaching out to mainstream left of centre thinkers.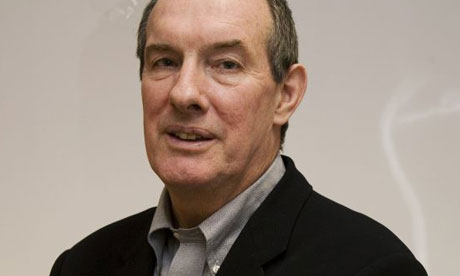 Will Hutton
Likewise, Cameron's decision to bring in the Liberal Democrats to a Coalition Government signals his intention (for now) to try and build a consensus approach to change. Now of course, there will be challenges to that approach and no doubt in the future some of those brought in will feel that they are not being listened to. We must expect a few high profile walk outs and condemnations but there seems to be a steely resolve to make the new system work. With fixed term parliaments and surrendering forecasts to the
Office of Budget Responsibility
there has been an attempt to decentralise. Cameron has promised to make it the
"greenest Government ever"
but concerns remain over how he will lead the fight against climate change. He has already been to Scotland and today is
travelling to Wales
.
Those tough spending rounds following the
Budget on 22nd June
by George Osborne the Chancellor though, which will be the litmus test for the Government to see if it is as good as its word (the markets will be scrutinising that one) and then the pain from real cuts to real public services. There is talk of
"brutal" cuts to the NHS
. DFID has already found
'frivolous' projects
being axed by Andrew Mitchell.
But credit where credit is due, David Cameron has made a positive start and is doing well. On the
Andrew Marr Show
, he was like a breath of fresh air in talking about long overdue change. He was scathing about
75% of civil servants
earning bonuses in the past year in spite of the terrible recession and mediocre performance. The fact remains that Labour and especially Gordon Brown had become stale in Government. The fizz of that first term with constitutional changes to devolved Government and the big social changes such as the Minimum Wage petered out and the public was no mug; it could see that the Labour Government was stuttering along.
Cameron is off to a flying start. The whirlwind of change (for the better) is whipping through Whitehall. Yet if the Conservatives are polling at 40%+ again and commanding a clear lead in the polls, there will be muttering in the ranks that he has given up the right of going to the polls. There will be wistful gossip that he could go to the polls and win an outright majority easily. He should ignore the mutterings and see through this seismic change in the way British politics is being conducted. There is now an opportunity to forge a new way that Britain is governed.