After the sensational boost to the Lib Dem fortunes following Nick Clegg's outstanding
first TV debate
, the opinion polls have followed suit.
The
BBC Tracker
(poll of polls) shows the average today of :-
Other 10%
Now we shouldn't get too excited as there are three weeks to go and the polls will continue to bounce around for all sorts of reasons. Inevitably, the Conservatives and Labour have rapidly
turned their guns on Clegg
and the Lib Dems over key policies. Yet whilst this may pull away a few votes from them, when people understand more about their policies, ironically it may embed their core vote to a higher level than before as people get to know them better (before the election most voters struggled to name Clegg as Lib Dem leader and didn't recognise him).
Based on the above percentages, the
BBC Election Seat Calculator
(agreed a bit rough and ready but gives us some idea to the number of seats on a uniform swing) suggests:-
Other 29 seats
Total 650 seats
That leaves Labour the largest party (but perversely in third place in the poll rating) but short by 46 seats of a majority.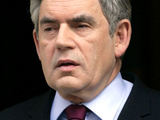 A week ago the Lib Dems were on 21% so that is a much bigger boost (so far) than I thought. However, the polls will settle back down no doubt leaving the Lib Dems on say 24/25%. But there may not be time for a settling down period. The second TV debate is looming.
Cameron
must get his party back on track with a strong performance if the Conservatives are to be in the driving seat again. He can do it and expect him to really go for Clegg and Brown this time with witty put downs and incisive comments on the other two parties' policies. If that happens the Lib Dem vote can drop right back down again to 21% and the Conservatives will surge back to 38 to 40%. It shows how fickle voters are thinking at the moment.
However, if Clegg holds his own, the Lib Dems may be able to hold on to a bigger share of the vote at perhaps 26/27% by the time of the actual election. There can be only one outcome to the election then – hung parliament.
The ball is in Cameron's court. He needs a big win on the second TV debate and another impressive performance on the third and final debate. Otherwise, the Conservatives could be staring at a few more years of Opposition.