Tomorrow is the annual Holocaust Remembrance Day.
I remember back in 1988 as the Teesside Polytechnic's Communications Officer battling to get such a day remembered. My thanks to other officers that we succeeded and we held a special memorial in the S.U. bar (at lunchtime when there was a better chance the students would listen). They did listen and they did remember the dead.
I hope that schools around the country will be remembering the horrors of the Nazis and the murder of six million Jews and around five million others from minority groups.
Teachers can find guidelines available at The Holocaust Educational Trust:-
http://www.het.org.uk/docs/hmd_2010_revised_guidelines_11_january_0.pdf
If you want children to find out what it was like to be Jewish and living in Germany in the 1930's then please visit The Holocaust Centre not far from Nottingham.
The Journey
exhibition is a 'safe' environment to teach children without any horrific images. It takes children and adults through rooms decorated in the style of a German home from that period and follows the story of little Leo and the changes he encountered as the Nazis preached hatred against the Jews. A second exhibition downstairs is more for adults but gives an insight into the people behind the headlines. It is the only holocaust museum in the UK and it is vital that it goes from strength to strength. It is the creation of Stephen, James and Marina Smith and a tribute to their dedication in making such a place a reality.
http://hcentrenew.aegisdns.co.uk/index.php
For me the Holocaust Remembrance Day is about people. Not the Nazis who posed for pictures. It is about those dignified human beings persecuted and murdered.
The photo of
Arnold and Liliane Buschel
walking down a street in occupied Antwerp burns deep in my mind. A brother and sister walking down the street in perhaps 1942. The only clue are the Stars of David neatly sewed onto their clothes.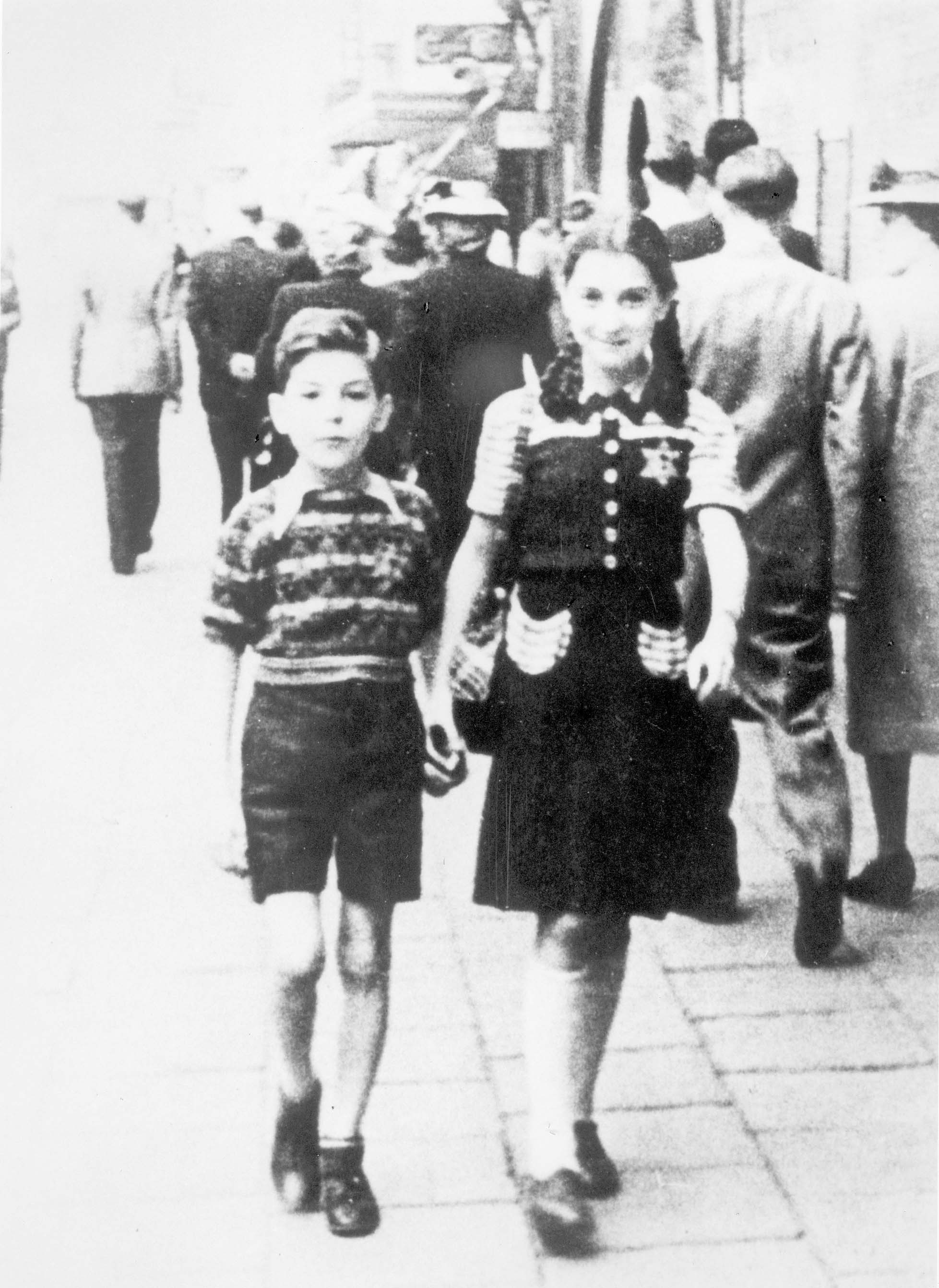 As the Yad Vashem database records:- "
Liliane Buschel was born in Berlin in 1932 to Karol and Helene nee Mahler. She was a child. Prior to WWII she lived in Lvov, Poland. During the war she was in Antwerpen, Belgium. Liliane perished in 1943 in Auschwitz, Camp at the age of 11."
http://www.yadvashem.org/wps/portal/!ut/p/_s.7_0_A/7_0_FL/.cmd/acd/.ar/sa.portlet.VictimDetailsSubmitAction/.c/6_0_9D/.ce/7_0_V9/.p/5_0_P1/.d/0?victim_details_id=6546076&victim_details_name=Buschel+Liliane&q1=5rOoAwgc0VE%3D&q2=RqyMikmGSryk258v%2BQlDXJUuqliEn65Z&q3=v1k3X20kNts%3D&q4=v1k3X20kNts%3D&q5=naSys4xfr14%3D&q6=H6ZOmVKqKV4%3D&q7=sgYqPMstojefqXjD%2BuLt0dRaMQ2E4V5D&frm1_npage=1#7_0_V9
Liliane was murdered in the gas chambers on 30th September 1943.
But when you type in
Arnold Buschel
, into the database of three million names no details appear.
Did Arnold survive the Holocaust? Is he still alive today or did he have a long happy life? Does he have a wife, children and grandchildren? Or tragically, did he die and not have his details recorded? I want to know. Arnold Buschel has a right to have his details recorded for posterity, if he was was murdered. Otherwise, I hope he has had a long life and his sister's memory burns bright forever.
These are the real people behind the awful stories and terrible images. It is the real people. the innocent, who we must remember.
Tomorrow on 27th January, I shall remember Arnold and his sister Liliane and say a little prayer for them.